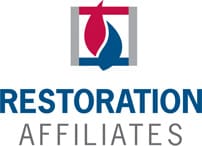 ARE YOU SEARCHING FOR TRUSTED RESTORATION SPECIALISTS IN PHILADELPHIA, PA AND THE SURROUNDING AREAS?
RestoreCore offers national coverage through our affiliation with Restoration Affiliates.
What is Restoration Affiliates?
Restoration Affiliates (RA) is a national group of independently owned, full-service emergency restoration companies who have come together to provide national coverage. As a combined group, we service most of the nation.
Why should you choose Restoration Affiliates?
By choosing restoration contractors from RA, you are choosing the "best of the best" in each market. Why take a chance on an unproven emergency service contractor for your valuable assets, properties, and risks? RA members are leaders in their markets with the resources and relationships to successfully handle any loss.
THE BENEFITS OF WORKING WITH RESTORATION AFFILIATES INCLUDE:
Gain access to a large network of restorers for regional and national accounts
Save money by utilizing single source solution for all emergencies
Utilize national call center to expedite prompt handling of emergencies
Hire industry professionals can handle any large, complex loss
Minimize disruption by having jobs done right the first time by quality professionals
Save money by having fast and appropriate response
Daily email reporting and executive summaries provide information fast so you stay informed and make better decisions
Forge beneficial regional & national alliances with companies to protect your business, assets & risks
Expand your team of expert service providers in many markets to increase service to your customers
Access to national network of contractors who understand the insurance, real estate, and many other related industries
Take advantage of training and CE class offerings for many industries
Gain peace of mind knowing all members are strictly screened, properly insured and committed to your success.
"I AM LOCATED OUTSIDE OF RESTORECORE'S SERVICE AREA. HOW DO I REACH RESTORATION AFFILIATES?"
CALL US AT 800-231-1281 AND WE WILL HELP YOU.