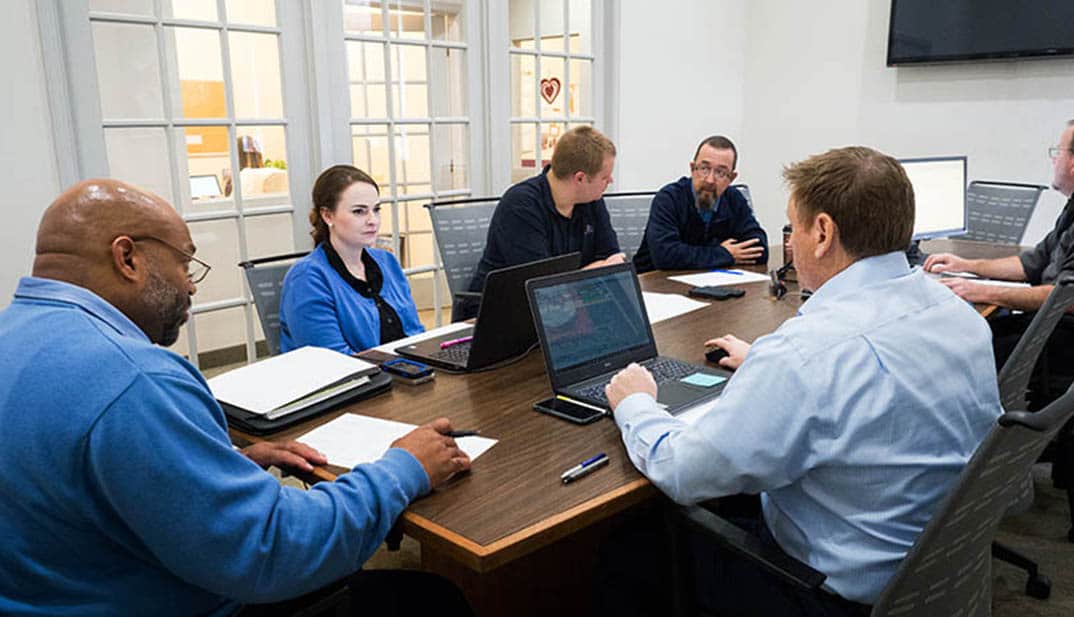 Serving Pennsylvania, New Jersey, Delaware, and Maryland for five generations, RestoreCore prides itself on its quality, professionalism, safety and teamwork. As a family-owned business, our ultimate goal is to restore lives through restoration services. We are here to take care of our customers in some of the most stressful, disruptive times of their lives. We place a very high value on our customer service and encourage our employees to go above and beyond on each job they do.
Our founder, Michael Goldberg, started a small, high-end commercial and residential remodeling firm, specializing in working in historic residences within the Central PA region in 1979. In the 1990s, RestoreCore was formally incorporated as a water and fire restoration company in Pennsylvania.
With 48 years of experience, Mr. Goldberg has earned the distinction of being a Master Electrician, Master Plumber, and a Master Carpenter. His dedication to customer service and excellence has paved the way for RestoreCore employees and he has incorporated these principals into the foundation of his business to bring you the best service. In fact, RestoreCore has been consistently ranked as one of the top-tiered restoration service companies in the United States by industry benchmarks such as Contractor Connection and various national insurance carriers.
We continue to strive for excellence in everything we do and use a third party service called GuildQuality to collect customer feedback and help us improve even more. We truly want to hear how we're doing. Every survey we receive is sent immediately to our entire team, from our internal administrative and production teams, to our owners and executive team. We firmly believe how we respond to concerns and make them right is crucially important.
All of our four office locations in Pennsylvania and New Jersey are held to the high standards practiced by Michael Goldberg and the generations of his family that carried the construction tradition. With our staff, we're constantly reinforcing what we hear our customers telling us are the most important elements of satisfaction – proactive communication, timely follow through on promises made, respect of their homes or property, and quality of work. Let us help you during your time of need and see how great customer service can make all the difference.
INDUSTRY CERTIFICATIONS
Certified Restorer (CR) – National Institute of Disaster Restoration (NIDR), a division of the Association of Specialist in Cleaning and Restoration (ASCR)
Certified Graduate Remodelor (CGR) – National Association of Home Builders (NAHB) Remodelors Council
Water Loss Specialist (WLS) – Water Loss Institute (WLI), a division of the Association of Specialist in Cleaning and Restoration (ASCR)
Certified Restoration Technician – National Institute of Disaster Restoration (NIDR)
Master Electrician 264 – Harrisburg, Pa 1982
Master Plumber 214 – Harrisburg, Pa 1976