At the Institute of Real Estate Management Delaware Valley's 2nd Annual Holiday Gala and Chapter Awards dinner on November 17th, RestoreCore was presented with the 2016 Friends of IREM Award. President of RestoreCore, Andrew Goldberg, and Kristin Guinan, Business Development, accepted the award on behalf of the firm.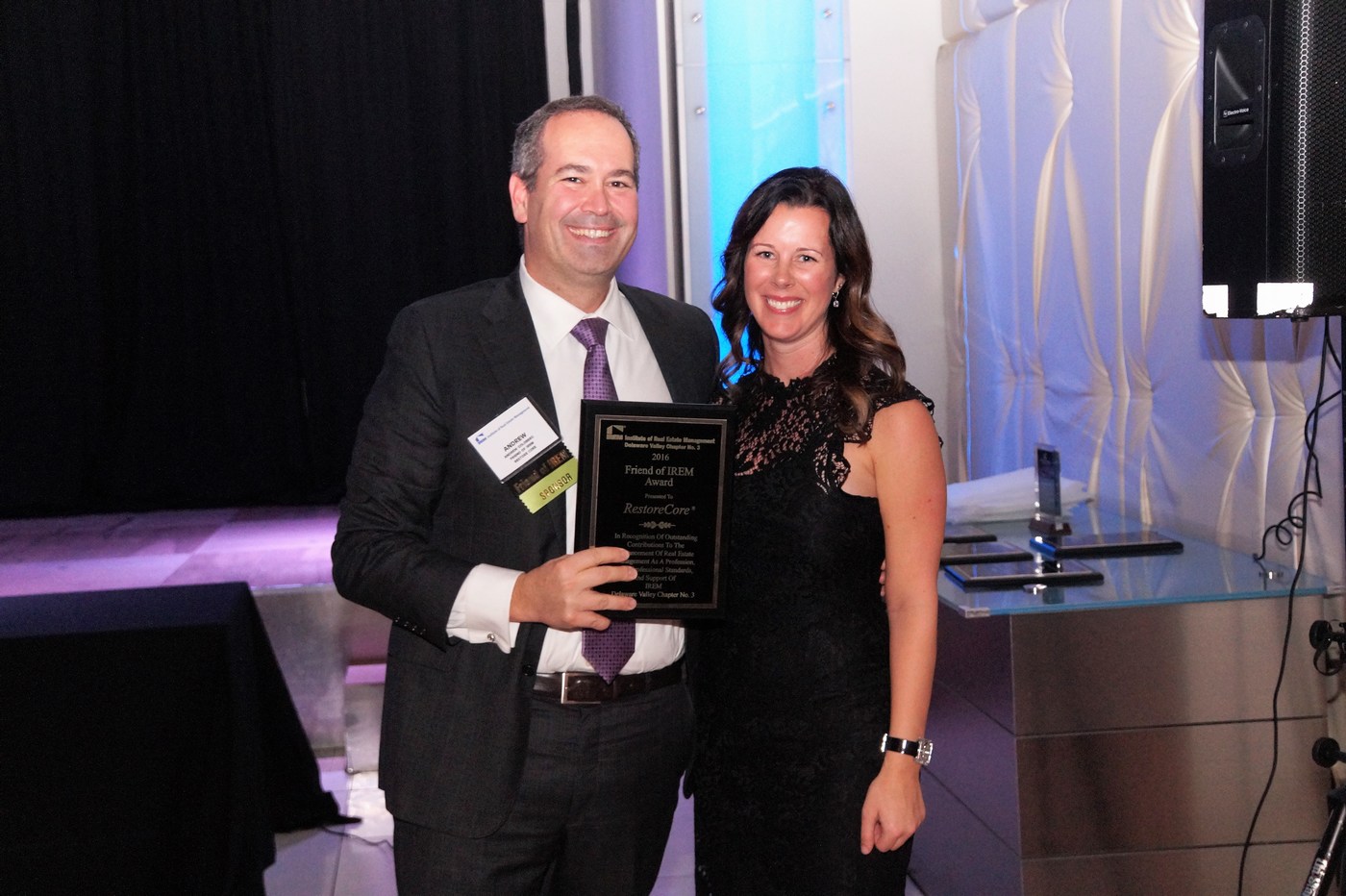 RestoreCore is proud to be a recognized leader in restoration and damage removal in the Philadelphia area.
"Out of all of the friends of IREM, we were selected by the Delaware Valley chapter as the friend of the year," said Goldberg. "That's really special. It means a lot to us because it shows that the IREM respects and values the services we provide to its members."
The IREM is an organization that represents realty managers and provides education opportunities for its members. The friends of IREM is a group of companies and individuals in real estate related fields providing services to real estate managers.
This is the third Friends of IREM Award secured by RestoreCore, with previous wins coming from the Southern New Jersey Chapter 101 in 2011 and the Delaware Valley Chapter in 2010.
The event was held at Tendenza, a modern industrial venue located in the vibrant Northern Liberties neighborhood of Philadelphia.