Andrew Goldberg, founder, owner, and president of RestoreCore, has been here since the beginning. Andrew has been working in the Disaster Restoration Industry for the past 20 years and has been working in the construction industry for more than 30 years. He is a fifth-generation contractor, a Certified Restorer (CR) and a Certified Water Loss Specialist (WLS). In addition to these certifications, he has an extensive background in teaching others about restoration and disaster planning, having earned the Advanced Instruction Trainer designation from the National Apartment Association Educational Institute Faculty. Andrew teaches numerous courses to the commercial and residential property management community including designation courses for the Certified Apartment Manager (CAM).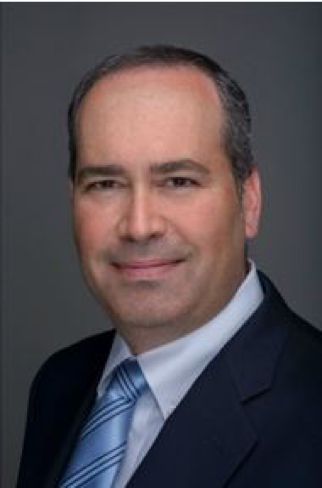 What's your favorite part of working for the company?
I have two favorite parts, both have to do with people. I love interacting and meeting with both the RestoreCore team and with our customers. I am very lucky that I consider many of our customers to be friends. I really enjoy seeing people at the different trade shows, conferences, and meetings. The same goes for our team, I always try to make time when visiting one of our offices to talk to the people who make everything happen. You cannot have happy customers without happy employees.
What's an example of your typical day at RestoreCore?
In my 20-plus years, I have never had a typical day at RestoreCore. My days vary from visiting job-sites and customers, meeting with our team, to training our industry partners. I am also active in both the restoration industry and the industries that we service, such as the property management industry. I spend quite a bit of time on the road attending various conferences and events.
What have you learned about yourself by working here?
I have learned that it is important to spend your time doing not only what you are good at, but also what you enjoy doing. I am very lucky as I wake up every morning excited for all the opportunities the day will bring. I have a real passion, not only for restoration, but for the restoration industry. I also have a deep understanding of how vital it is to many of our customers to return their homes or businesses back to pre-loss condition quickly. What I have learned working at RestoreCore is my passion for restoration.
What has been your greatest accomplishment at RestoreCore?
Without a doubt, the team that makes everything happen at RestoreCore is my greatest accomplishment.  Over the past 20-plus years, RestoreCore has developed an accomplished team of world-class disaster restoration professionals. I am so proud of the people that work for us, and knowing the teams who are serving our clients are people who care and who are knowledgeable gives me peace of mind. When a client calls us in the middle of the night, whether it is for a relatively minor loss (is there such a thing?), or a 20-story water loss, I am confident we will show up with the right equipment and ready to work with the right attitude. We have enlisted a third-party company to survey all of our clients, and the one thing I look for is how our customers were treated and serviced by our team, and seeing so many happy customers makes me very grateful.