With summer in full swing, there's no doubt you're spending more time outside – especially in your backyard. Whether you're hosting a barbecue or just enjoying a staycation this summer, here are some tips to follow to avoid disaster.
Pool
If you're lucky enough to have a pool to enjoy summer in, be sure it's in tiptop shape when the season hits. Have your pool inspected regularly, including any pumps or electrical elements to prevent water damage. NJ, PA, DE or MD pool owners or managers can always contact RestoreCore 24/7 if water damage strikes this summer. Keep chemicals out of reach of children and pets and use caution when handling them. Never let children swim unsupervised. In addition, be aware of how they're playing in or around the pool. If it's not deep enough to dive, don't let them jump in.
Yard
Keeping the lawn in your backyard manicured is not only aesthetically pleasing but can eliminate unwanted pests. Before mowing, be sure to clear the grass of any debris like toys or garden tools as they may fly out and cause damage to you, your family, or your property. Be smart when using lawn mowers – never try to fix or clear anything from a running or power-sourced mower.
If you use pesticides, wear protective equipment. Also, be sure that what you're using is appropriate for the issue you're attempting to resolve. Check the side effects and if the substance should not be used on specific surfaces like marble, concrete, etc. You don't want to damage your landscaping by trying to improve it.
Using a sprinkler is great for the kids and your lawn. But make sure you're not over watering and killing your grass. The best times to water your lawn are early in the morning and later in the evening when the sun is just setting. This way you don't burn your grass and your yard gets the water it needs to look great. Check all hose connectors and fittings before you turn on your hose to avoid hidden water damage in your NJ home from the winter. Clogged pipes and a leaky connector can easily be avoided.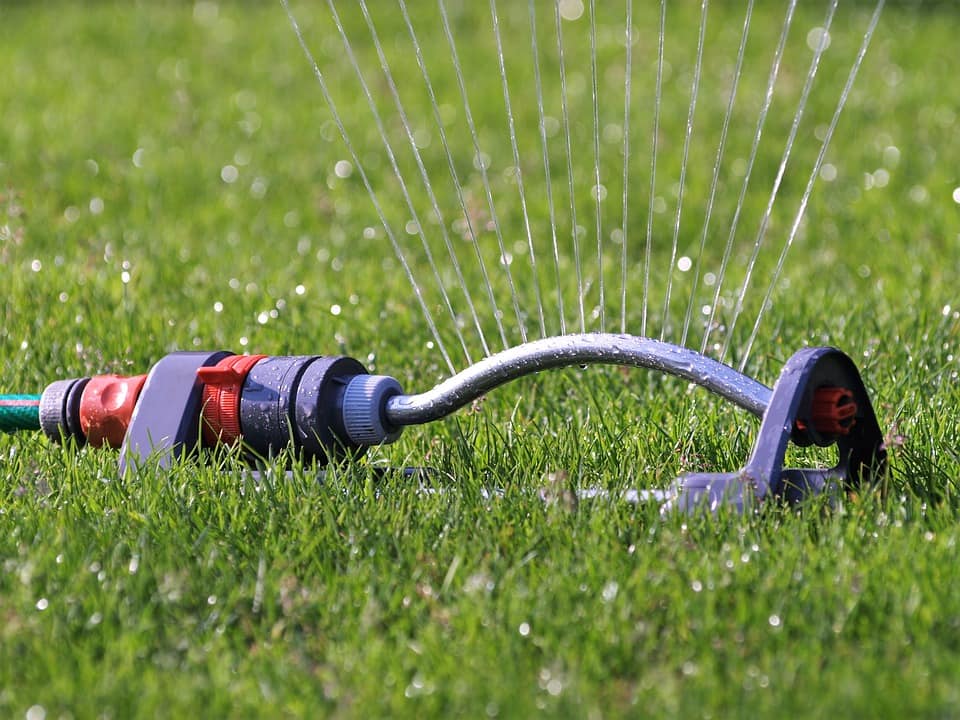 Grill
Outdoor grilling is synonymous with summer – but it doesn't come without risks. Before you fire it up for the season, carefully inspect it and all its elements to ensure nothing was damaged over the winter. Be sure to use the grill on a level surface and use grill appropriate utensils.
If you're using a charcoal grill, make sure it is completely extinguished before leaving it unaccompanied. Gas grills should also not be left unattended while in operation. In addition, beware of flare ups that can occur from dripping fat and accelerants.
Enjoying the dog days of summer is a joy every year, but remembering to keep your family and property safe is key. If you do happen to incur any sort of damage this summer, you can contact RestoreCore 24/7.