This month we're focusing on two members of the RestoreCore team: Kaitlyn Bowman and Heidi Stahl.
Heidi Stahl
With a background in sales and marketing, as well as a master's in training and development, Heidi offers a wealth of knowledge and experience to the RestoreCore team. Joining four years ago, she's currently a Senior Business Developer.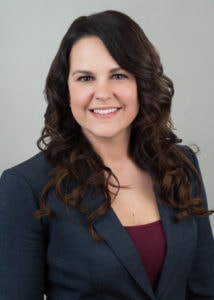 What do you do?  I manage mutually beneficial business relationships with property management companies, businesses, and insurance adjusters.
What has been your greatest accomplishment at RestoreCore? My greatest accomplishment has been being able to build strong relationships with all of our customers.
What's the best part of working at our restoration companies in NJ, PA, MD and DE? I love helping people and businesses get back to their pre-loss condition.
Kaitlyn Bowman
With nearly four years on the RestoreCore team, Kaitlyn currently serves as the Manager of Project & Program Development. Bringing her background at an educational nonprofit, where she had to don a variety of hats, Kaitlyn provides a problem-solving and versatile attitude to the team. She began as Executive Assistant to Andrew Goldberg and has been taking on more responsibilities ever since.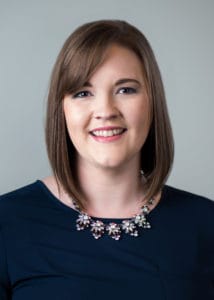 What has been your greatest accomplishment at RestoreCore? I'm proud of a lot here. I am a firm believer that a company is a community, and that a community's best resources are its people, the knowledge they have, and the ideas they can generate. In an emergency-based business, it is all too easy to get caught up in the need to make decisions quickly and move on to the next emergency.  We have been working to change the culture at RestoreCore to become more employee-minded – to engage our teams in discussing a problem, to empower them to speak up and help drive the conversation, and to engage them in solution development or process improvement. We have been lucky that ownership and management has supported this full heartedly. Shifting the culture of a company takes a long time and continuous attention. We certainly are not perfect and this process will never be complete (nor should it be) but we have seen great improvement in many ways. If nothing else, it has made us more mindful of the power and potential of an employee-driven company. I'm very proud of that.
What's the best part of working at our restoration companies in NJ, PA, MD and DE?  We have truly and sincerely good people that work here. I thoroughly enjoy everyone I work with. We work hard but we also know how to have fun together and how to respect what we each bring to the table. Restoration services can be a high stress and demanding industry, but knowing that you have inherently good people who have valuable talents working next to you makes it easier and worthwhile.  Being a family-owned business helps with that feeling – we can drive each other crazy at times but at the end of the day it is a group of some of the best people I have ever worked with.
What have you learned about yourself by working here? I've learned so much but if I could pin it down to one thing it would be that it is important to take advantage of opportunities that have a small element of fear in them. I was nervous about each opportunity that RestoreCore put in front of me because it required me to step out of my comfort zone. Each move in position, each new project, each new initiative – they all made me wonder "Can I even do this?" but I decided to jump in and just figured out how to swim. Because of that, I have done and been exposed to far more in the 4 years that I have been here than I ever expected when I first joined the team, and it has given me unbelievable career experience.