RestoreCore is proud to offer a variety of training courses from state-certified insurance CE classes to basic and advanced maintenance-related topics regarding restoration services in NJ, PA, and beyond. Our staff is experienced and well-trained when it comes to our extensive class offerings. Consistent training and keeping your skills updated is important both internally and in the industry at large. Whether you're looking to have training in-house or at our facility, we've got you covered! Here are some of the highlights of our training programs:
RestoreCore has a nice, large in-house training room where we often get our team together to train important skills and techniques to be most efficient and qualified.
We allow customers and organizations that we work closely with to use our training space when possible.
Our team offers trainings externally and often partners with local organizations who host educational events to provide certified courses that provide Continuing Education credits to attendees.
Instructors are certified in restoration services in NJ and PA with years of experience in the industry, as well as hold certifications for instruction in the industry.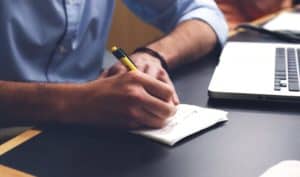 We offer a wide range of courses including:
Adjusting Property Claims (PA#1145882, NJ#88890026)
Understanding Property Restoration (PA#115045, NJ#88890025)
Mitigating Black Water Losses (PA#112373, NJ#88890027)
Mitigation of Fire Damages (PA#112372, NJ#88890028)
Mold – Health Affects and Remediation (PA#116704)
The topics covered in our training courses include basic and advanced plumbing, basic and advanced electrical, mold and microbial remediation, ice dams, equipment usage, and a variety of other restoration services in NJ and PA. RestoreCore also offers professional training across a variety of disciplines. From MEHRC to NAHB and IICRC, our staff is accredited and certified to lead numerous training sessions in topics relevant across the industry.
If you're interested in learning more about the training that RestoreCore offers or you want to provide your team with some continuing education credits, contact us today!