While summer provides a wealth of opportunity to get outside and enjoy the warm, relaxing elements, with it comes possible dangers for which you should be prepared. No matter where you live or you'll be vacationing this summer, there are some hazards that can impact the lazy days of the season that we at RestoreCore, one of the best restoration companies in PA want to prepare you for. Here are some things to keep in mind and situations to be ready for:
Heat Waves
Though the hazy heat of summer can be wonderful for a day on the beach, prolonged high temperatures can cause serious issues. From being uncomfortable to down-right deadly, heat waves can impact people from all walks of life. Those particularly susceptible to heat-related issues are the elderly, very young, and people who are out in the elements for extended periods. Heat stroke can occur when the body temperature increases to more than 104 degrees Fahrenheit – which can take just a couple of hours out in extreme temperatures. In addition to bodily harm, heat waves can cause serious property damage in the form of wildfires.
Stay hydrated. When temperatures soar, make sure you keep your body hydrated to accommodate for the moisture loss.
Stay inside. If you can avoid being outside for long periods during a heat wave, do so. Stay inside in air conditioning or at least with a fan circulating air.
Wear protection. If you do have to be outside, wear protection from the sun including clothing and sunscreen. Take frequent breaks out of the sun and find as much shade as you can.
Often a heat wave is accompanied by a drought. When high temperatures and little moisture combine, your property is prime to catch fire at the slightest spark. Be sure to abide by any burn bans that your area releases and have firefighting materials on hand in case something should go wrong. If you are unsure where to look for this information, call your friendly restoration company in Pa. We'd love to help educate you.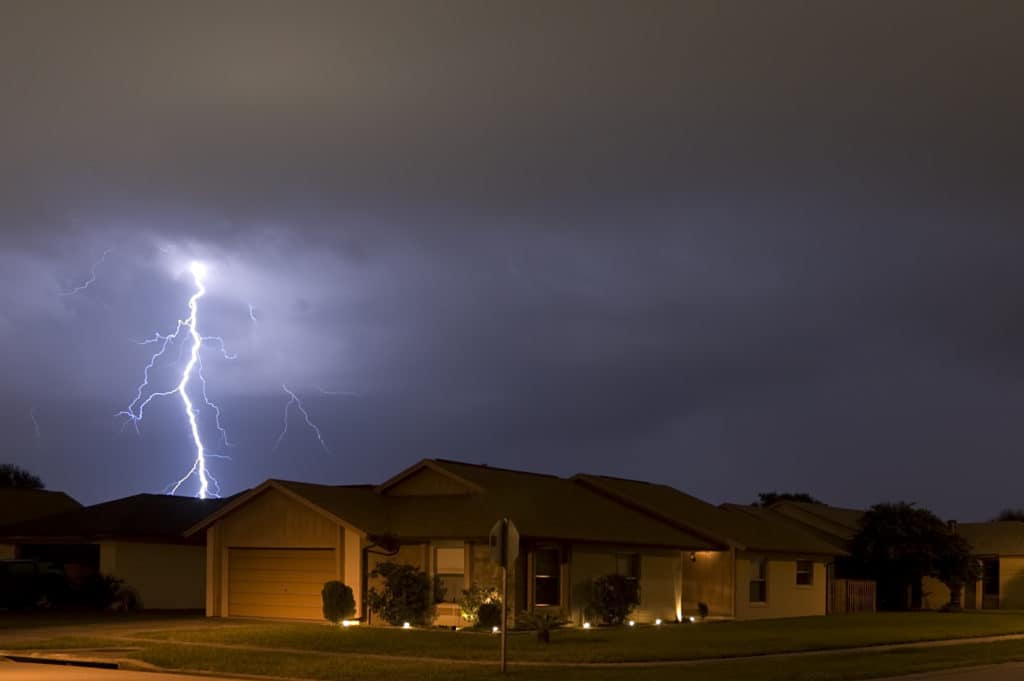 Severe Storms
Whether you live in an area prone to hurricanes or tornado alley, severe storms are synonymous with summertime. Keeping you and your property safe during nature's turbulence is what our restoration company in Pa aims to do.
Have an emergency plan for severe weather. Whether it's a shelter-in-place plan for a tornado or an evacuation plan and route for a hurricane, make sure everyone in your family knows it.
Prepare your property. If you know severe weather is on the way – get ready. Stock sandbags. Board up windows. Double check the property to secure anything that might be damaged or lost during high winds.
Stock supplies. When severe weather hits, you might lose power. Thankfully, it's generally restored quickly but if it's not then you need to be ready. Things to have on hand include bottled water, batteries, flashlights, candles, and non-perishable food.
Being prepared and having a plan for summer's severe situations can be the difference between life and death – and property loss.